Unlocking the transformational power of data, end-to-end.
Data is the driving force that enables modern logistical and retailing operations. When global technology provider Amadeus developed a joined-up solution that allows partners across an airport's ecosystem to easily and effectively harness valuable data insights across the entire customer journey, communicating the all-round benefits was key. It asked Design Motive to create a cross-channel campaign to help airport operators understand how leveraging the power of big data results in actionable insights that deliver smarter experiences for everyone.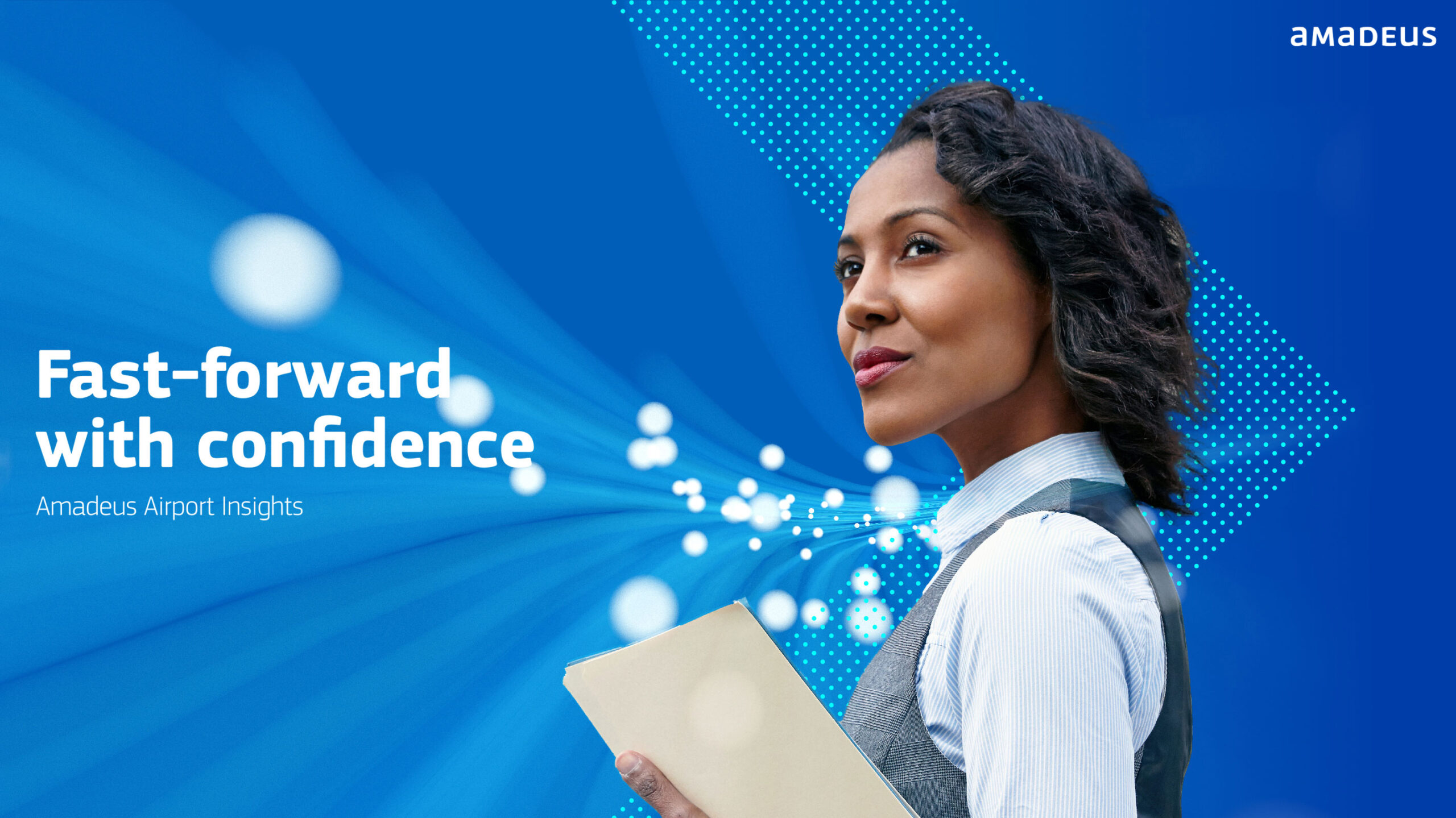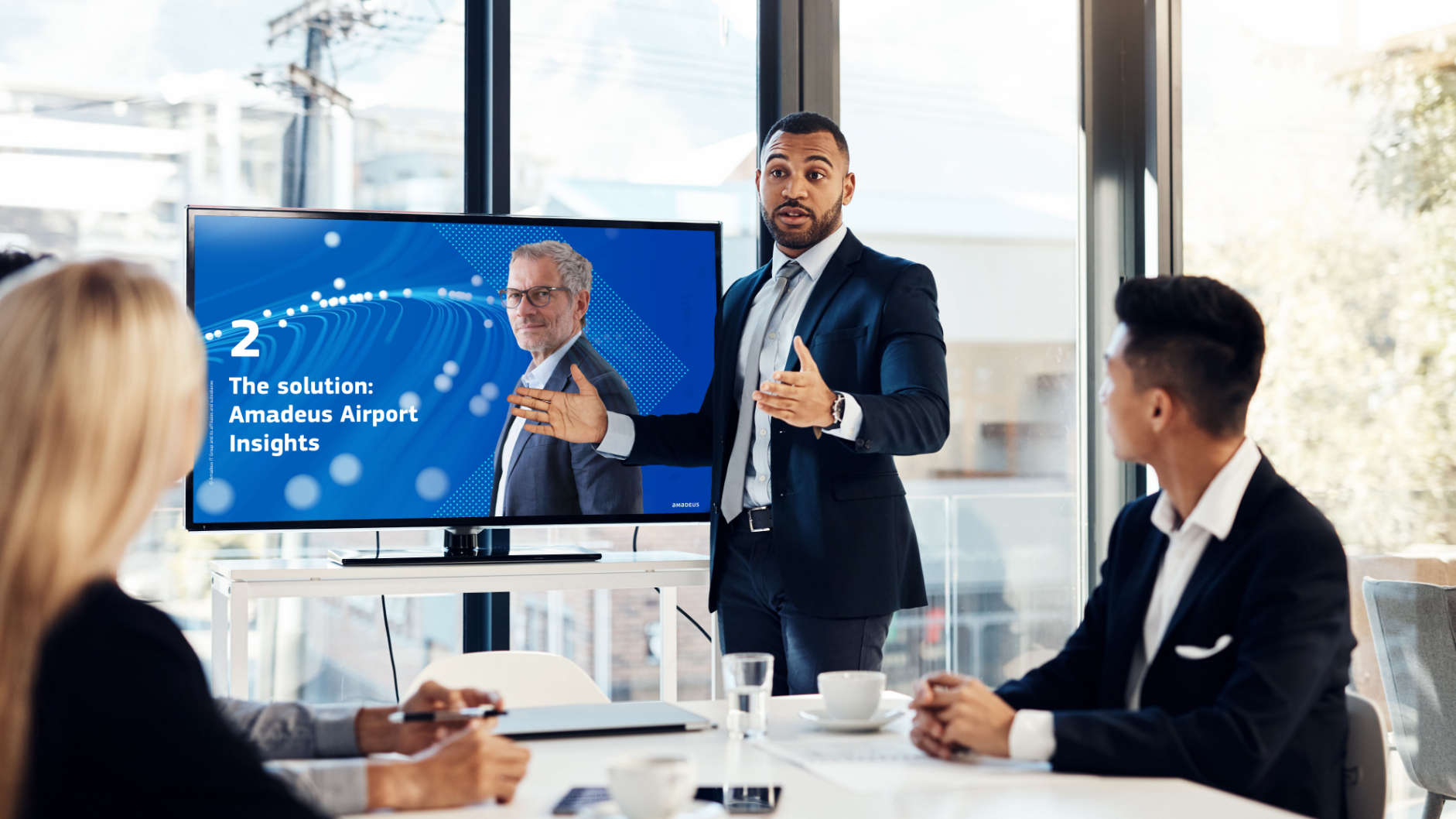 Companies everywhere know they need to use data, but are overwhelmed by the complexity of it all. Amadeus wanted to convey how its solution helps build insight-driven airports that add value at every touchpoint, for operators and passengers alike – without the pain and hassle of complex data integration processes.
We devised an eye-catching creative concept and messaging to capture the attention and imagination of airport operators. This was backed by a comprehensive marketing campaign to encourage them to take advantage of powerful end-to-end data visibility that enables them to enhance every aspect of their airport operations.
The creative is based around the concept of being ahead of the curve. The dotted arrow suggests the idea of a journey forward and of accelerating potential, but is also a nod to all of the different data points coming together in a coordinated way, giving that sense of drive forward. Meanwhile, the imagery of people portrays a position of assurance and being able to be proactive, rather than reactive.
We devised a full communications suite to promote the capabilities of the Amadeus Airport Insights solution to accelerate business opportunity, growth and resilience. At the same time, it was about providing confidence, mitigating risk, opening up new opportunities – and building better brands.
Deliverables spanned everything from advertising, digital campaigns and sales tools to website content, collateral and exhibition displays.
"The power and potential of big data sits at the heart of an airport's ability to connect their modern retailing vision with every passenger's ambition of frictionless travel."
Michael Farish
Director, Design Motive
"I know I can always rely on Design Motive for energy, ideas and commitment from start to finish with any project. They're an inspirational partner and a delight to work with."
Margarita de Lucas
Amadeus